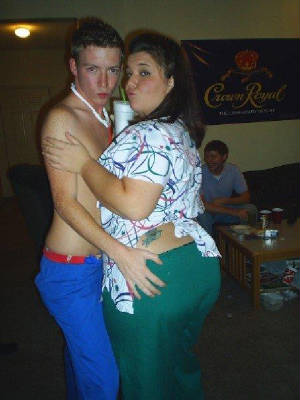 Adam and Me
This was a few months ago. I think in November sometime. I can't remember, really. We got invited to a theme party by some people we didn't even know... "Dirty Doctors and Naughty Nurses" ... the party sucked. Me, Adam, and the rest of the people we brought were the only ones that dressed up.

Jesse's 20th B-day Party
Adam, Lani, and Me. It was our friend Jesse's party. He tells us at the last minute to dress up like our favorite character from a movie, book, or tv show. Well, I didn't have any money or time so I decided to dress up like a bag of trash. I mean, come on... every story has some trash in it!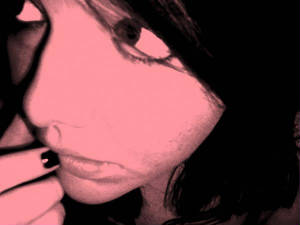 Emo
I like some "emo" music... and I like the way some "emo" kids dress... but what I really like is to take "emo" pictures.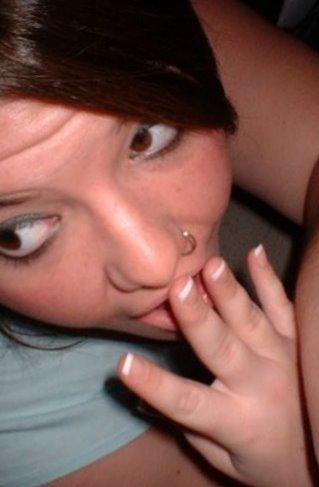 * "Famous" *
So here I am with my "white-trash ring" in my nose as my cousin Danielle would say.... I wanna be a rock-star! Haha. FAMMME and FORRTUNNNEE!