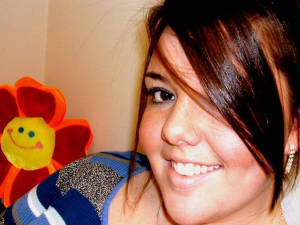 Ya girl!
Chillaxing in the dorm...

There is no place like my dorm. It's so cozy. Come visit me because I am so bored most of the time and stay to myself so I can study and I need something else to do. I am a nerd.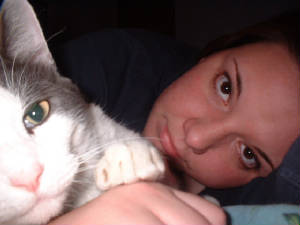 Giuseppi!
This is my son, Giuseppi! Yes, he is mixed (his daddy's name is Moondoe and his birth mother's name is Kali [but they both died a year or so after 'Seppi was born]). I adopted him almost 3 years ago! White and grey are his two stand out colors. He is so spoiled. And fat. Never turn the light on while he is sleeping because he will start to cry. He's such a baby. But I love him!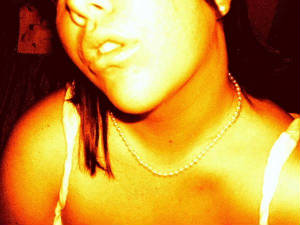 Gettin' it back...
I've been working out a lot lately and spending some time in the tanning bed (you can't tell in this pic obviously...)... working on the neck and getting those collar bones to show up again.


My Tattoos
These are both on my lower back hips. One on each side. The dove on the left and the butterfly on the right. I got the dove in Orange Park, Fl when I was 17 and the butterfly at Ivory Tower in Statesboro at 18. Yep, I'm a hippie. Oooo, psychedelic. Haha. Oh, and P.S. they both hurt like a bitch.